Select Works (non-Disney)
Above: Two Color Studies in Diffuse Neutral Light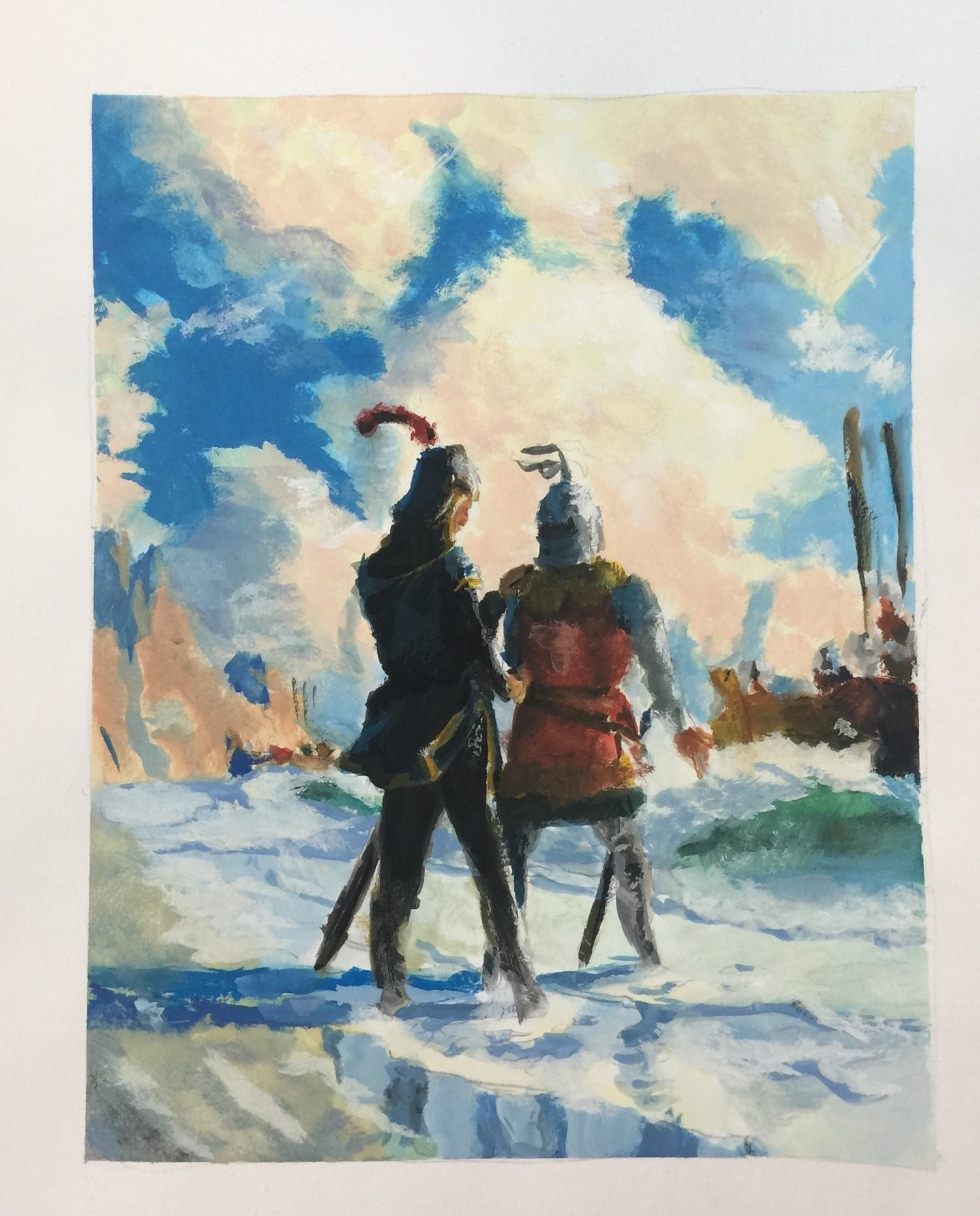 Tall Order

|

Award-winning animated short film
Roles:
Director, Story Lead, Visual Development Artist, Character & Visual Effects Animator, Lead VFX Artist, Editor & Compositor.
Set in the height of the prohibition era,

Tall Order

is a 2D-animated Noir/Comedy about an unorthodox detective who takes the mafia head-on.
From the project's initial conception up to its final polish and marketing, Christophe led a 13-person team through an entire film production pipeline across both remote and in-person workspaces.
Tall Order has won dozens of awards since its completion and is still undergoing its run on the international festival circuit.
For access to the full film, contact Christophe Bouchard at contact@christophebouchard.com
"

Appealing Animation

"

|

3D-Animated Vignette
The purpose of "
Appealing Animation's
" creation was to demonstrate one of the many applicabilities of
Side FX Houdini
to film.
"

Appealing Animation

" is the joint work of a programmer and an artist; under the hood, much of the low-level technical elements, most notably the premise of the short—the peeling effect—was brought to life by Jon Bourim, as the programmer; chiefly on the visual side, all props were modeled, animated, and with their textures painted by hand, by Christophe Bouchard, as the artist. The two teammates merged and polished each element of the project into a whole, at which point Christophe composited the film into its final look.
Soon after its completion, "

Appealing Animation

" was featured in the 2020 annual 

Houdini Student Reel

(2:38), on

SideFX

media platforms, and was used as marketing material by 

DigiPen Institute of Technology

for the private university's courses on

Houdini

.